We are a Japanese creative marketing agency
For more than 10 years now, we have been contributing to the brand enhancement of major companies and individual stores by utilizing our creative power in many fields based on video production such as commercials and web design.
In this new age where things are changing from consumption to consumption, from analog to digital, and from offline to online, we have been able to combine websites, social networks, and videos to improve the branding and design of companies and stores from both creative and marketing perspectives. We contribute to the creation of vibrant communities by improving the branding of companies, services and products, and by supporting the attraction of customers.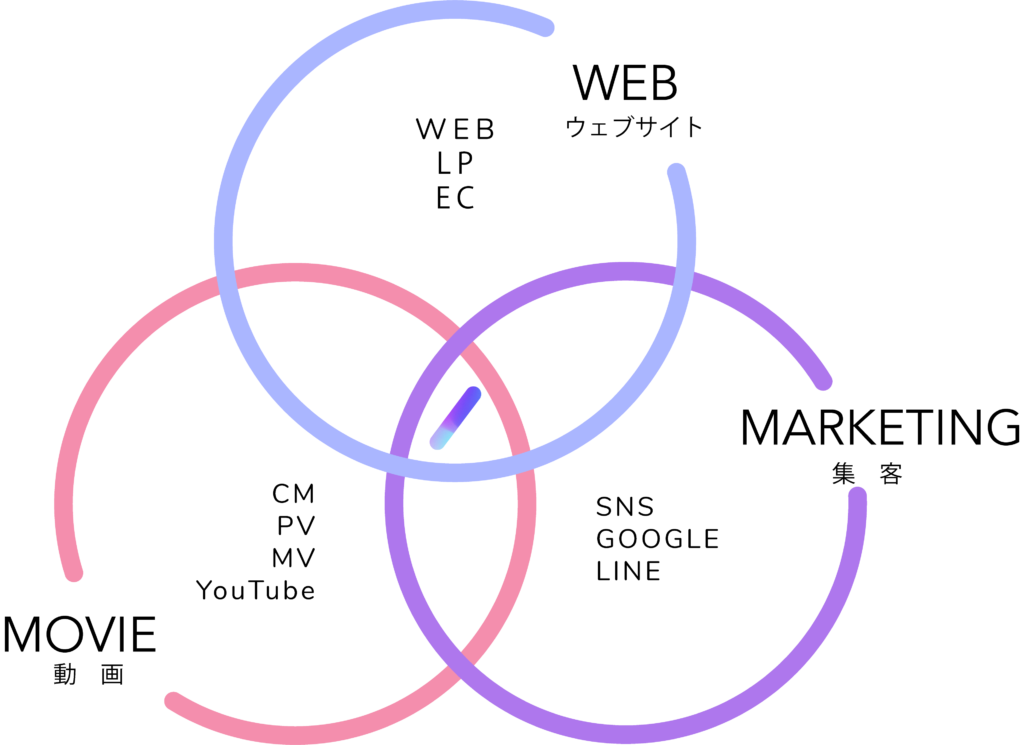 BUSINESS / BRANDING
Branding
– Creative Consultant
– Graphic Design
– Logo Design
– Web Design
Web production
– Web site production
– Landing Page Design
– e-commerce
– Blog
– Article and Web Content Creation
– Translation and Multi-language Support
Video Production
– Comercial
– Corporate and Service Promotion Video
– Promotional Video for Tourists
– Theater Video
– Recruit advertisement video
– Digital Signage
– YouTube Official Channel
– Drone shooting
– SNS advertisement video
– Photo shooting
MARKETING
SEO & MEO
– Google Search Top Page
– Google Map Search Top Page
– Amazon Suggest
– Rakuten Suggest
Social Networks
– Instagram / TikTok / Twitter Management
– Official LINE operation
– Social Media Advertising
– Influencer marketing
– Twitter Spreading
– YouTube Advertising
Rumor Damage Prevention
– Reverse SEO
– Google Map MEO Removal
– Subsidy support
– Recruiting Service
– Mid-career recruitment support